Services
Top of the line in fabrication and design.
Go to Fabricating and Welding
Fabricating and Welding
We specialize in custom fabrication work using state of the art equipment and techniques. We have a fully equipped and more importantly fully staffed machine shop. We have been serving our customers for more than 38 years following the same principles today as we did then. – High Quality that usually exceeds your expectations – ON TIME Delivery – Standing behind our products and service 100% Let us show you how you should be treated.
Go to Custom Engineering
Custom Engineering
We are a Mechanical design firm specializing in custom machine design. Any machinery you need we can help make it a reality. We specialize in taking a concept of what you need and making it a reality: Some of what we can do include: * Custom CNC manufacturing equipment ( Electro-mechanical, Servo, Stepper, Hydraulic) * Custom Agricultural equipment from small tractor implements to large processing plant equipment * New Product design and development. Do you have a product you would like designed and prototyped to bring to market or have an existing product that you would like to have manufactured for less? We can do that for you.
Go to Tiger Trak© Products
Tiger Trak© Products
TIGER TRAK© anti-sway system was designed and manufactured by Ralph Andrews in the mid 1990's for the Safari Motor Coaches with Velvet-Ride suspensions. The owners of these motorhomes complained about the handling and stability of the coach on rutted roads and in gusty wind conditions. He tackled the problems and designed 2 products that add a whole new level of Driveability, Comfort, and Safety to the Safari Motor Coaches with Velvet-Ride suspensions. One being the TIGER TRAK© anti-sway system and the other being an air-bag assist to be added to the existing Velvet-Ride suspension. Tiger Trak© anti-sway system was so successful for the Velvet Ride suspensions that Ralph designed Tiger Trak© to fit most of the gas model spring suspension motorhomes. We continue to manufacture these products for you, our customers, to give you a safer and better driving experience with your motorhomes.
Go to Waterjet
Waterjet
Our ONSITE Jet Edge Waterjet Cutting Machine says one thing "We cut anything." Waterjet cutting gives you the ability to cut materials like: – Wood – Plastics – Rubber – Cardboard – Paper – Automotive Carpet and Headliners with an accuracy of +/- .005. We say cut because that is what it does without shredding or crushing.
Quality work at a fair price, in a timely manner
Here to serve you since 1978
Pioneer Metal Works, Inc. began in November 1978 by Ralph (now deceased) and Sharon Andrews in the farming community of Quincy, which is located 10 miles north of I-90 in the center of the State of Washington. We are halfway between Seattle and Spokane. Pioneer Metal Works, Inc. is a welding, fabrication and machine shop. We do a variety of projects from making metal art, repairing broken parts, to designing and building customized equipment and machinery. Besides taking care of our local community, we have built parts and equipment that have been shipped all over the world. With 6 very qualified employees and a 9000 sq. foot shop, we have built a reputation for doing quality work, at a fair price and in a timely manner. We are here to serve you.
Our Team
The people you need to know.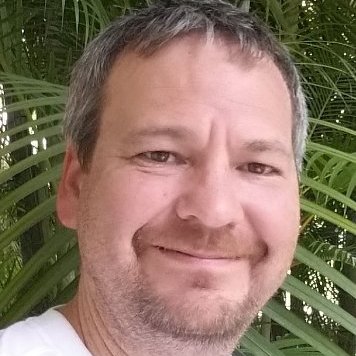 Jim Andrews
Mechanical Engineer

Paul McMartin
Water Jet Operation / Designer